California Proposition 65 WARNING
SUNDOG® RFID PRODUCTS
RFID TAGS FOR ROUGH WOOD SURFACES
SUNDOG® is ideal for those who desire a reliable tag that will stay fixed to the substrate, real time inventory management, reduced inventory losses, faster and efficient multi-tag readings, high read range capability and the elimination of labor for individual barcode reading.
The SUNDOG® tag's external antenna has long distance and wide angle read range capabilities, a combination not generally possible with adhesive UHF tags.
SUNDOG® tags can be quickly and easily driven into dense wood with a specially designed hammer or pneumatic tacker. The tool can apply 25 staple tags before reloading is required.
SUNDOG® tags will not trip metal detectors, they are rugged and flexible enough to penetrate and stay attached to rough wood. They will not damage blades or abrasives, so they can be left in logs and lumber to be processed.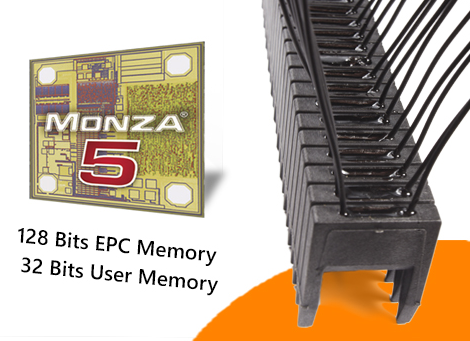 ✓ HIGH READ RANGE (DISTANCE & ANGLE)
✓ RUGGED & FLEXIBLE
✓ FAST INSTALLATION WITH STAPLE TOOLS
✓ ABLE TO STAY FIXED TO ROUGH WOOD DURING TRANSPORT OR IN OUTDOOR ENVIRONMENTS
✓ WILL NOT TRIP METAL DETECTORS
✓ UHF RADIO FREQUENCY ID
✓ USES SPECIAL MANUAL HAMMER OR PNEUMATIC STAPLER

Instantly update inventory data systems throughout the production or transportation process.

Capture instantaneous data readings from the embedded microchips when the load passes strategically placed scanners.

Reduce labor costs by eliminate the need to read individual barcode tags at close range.

Ready to learn more? Contact Us TODAY!